This week I am waiting on….
Sea Witch by Sarah Henning
Hardcover, 368 pages
Expected publication: July 31st 2018 by Katherine Tegen Books
Summary:
Everyone knows what happens in the end.
A mermaid, a prince, a true love's kiss.
But before that young siren's tale, there were three friends.
One feared, one royal, and one already dead.

~~~~~~~~~~

Ever since her best friend, Anna, drowned, Evie has been an outcast in her small fishing town. A freak. A curse. A witch.

A girl with an uncanny resemblance to Anna appears offshore and, though the girl denies it, Evie is convinced that her best friend actually survived. That her own magic wasn't so powerless after all. And, as the two girls catch the eyes—and hearts—of two charming princes, Evie believes that she might finally have a chance at her own happily ever after.

But her new friend has secrets of her own. She can't stay in Havnestad, or on two legs, unless Evie finds a way to help her. Now Evie will do anything to save her friend's humanity, along with her prince's heart—harnessing the power of her magic, her ocean, and her love until she discovers, too late, the truth of her bargain.

The rise of Hans Christian Andersen's iconic villainess is a heart-wrenching story of friendship, betrayal, and a girl pushed beyond her limits—to become a monster.
Why am I waiting on it?
Ever since reading and loving To Kill a Kingdom, I have been super into all things involving sea tales and sea creatures. Pair that with my love of fairy tale re-tellings and re-imaginings, and I knew this was going to be a book I could not miss. I love that this story starts out with three best friends, because I just can't wait to see what happens to them. Origin stories are my thing lately!
What are you waiting on? 
Let me know in the comments below 🙂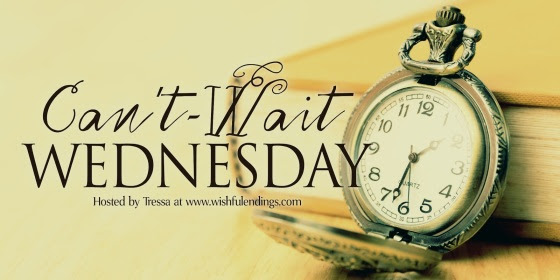 Can't-Wait Wednesday is a weekly meme hosted by Tressa @ Wishful Endings where bloggers share their most anticipated upcoming releases.
Related Posts